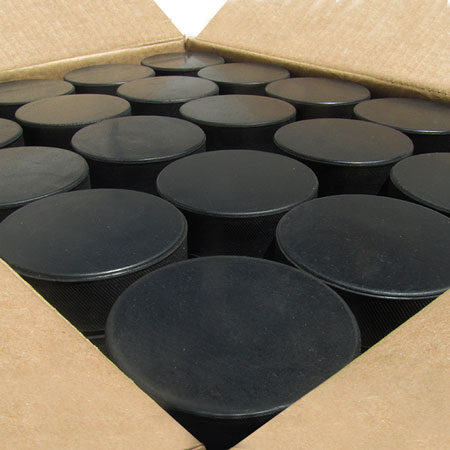 Game Quality
Official Regulation
Black 6 oz.
Free Shipping USA
OUR SIGNATURE BLANK ICE HOCKEY PUCKS
- Official Regulation Size and Weight
- True Bounce for Consistent and Reliable Passes
- Free of Branding for Maximum Possible GRIP on a Hockey Puck

Don't let second-rate pucks bottleneck your abilities.
Play with our Signature Blank Pucks!
Formulated to official regulation size and weight with excellent side grip and durability to resist wear and tear while retaining maximum game puck performance. These pucks are completely free of branding.

Of all the pucks we've ever played with before, these are the ones we bring with us to the rink every week.
DID YOU KNOW?
In professional games, Ice Hockey pucks are frozen prior to play to reduce the amount of bounce from the vulcanized rubber. Just store your pucks in the garage freezer and they'll be ready for pro performance when you bring them to the rink!
MYHOCKEYPUCKS.COM
THE ONE-STOP SHOP TO BUY ICE HOCKEY PUCKS